Next, thoughts on a few of my favorites from the
evil scientist impulse build
category.
George Fox's winning
frog collider
uses magnets in a novel way, as in his frog levitation that I mentioned in the previous blog post.
Lord Pappadhum's
Il Magnifico Dr. Piersilvio Placebo
was my personal favorite from this category. It's a nice twist on the evil scientist idea (not just another "here's Dr. Evil with his death ray), and both the build and presentation are flawless.
Sir Nadroj's
Skunker
is a fun idea. Run! It's the bionic skunks! Great use of the hairpiece, and the beard as skunk's tail is inspired.
Mastergongfu's
Dr. Salyvonavic
. Great parts usage on the Deathbot.
Obxcrew's
Dr. Totenkopf
looks like something out of Dr. Strangelove to me. Great bomb design and the design of the good Doctor is wonderful. I'm a little disturbed by the costume choice for his henchman. :)
Dave Rapp's
Blow up the world button
. I agree with Graviton. Best 3-piece MOC ever.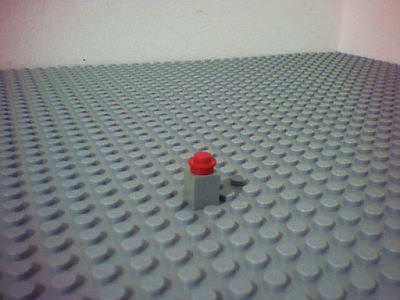 Adrian Florea's
Dr. Head
. I love the wheels on the henchfrog's robot, and the use of the black skelly with the screaming head is hilarious.